Your Trusted St. Simons Island, GA Home Inspector
Guardian Home & Mold Inspections uses the latest in home and mold inspection technology. Our home inspector, Bill Henning, checks every nook and cranny. Guardian promises to look better than its competitors and delivers a next-day, detailed home inspection report. Looking for a home inspector or a home inspection around the St. (Saint) Simons Island, GA area? We provide home inspections and mold inspections for St. Simons Island, Jekyll Island, Brunswick, and all surrounding counties. #WeLookBetter

St. Simons Island Top Choice For Home & Mold Inspections
With over 25 years of experience inspection homes, you can count on Guardian Home & Mold Inspections. Our Certified Master home inspector provides professional, affordable home (and mold) inspections for the following: Brunswick, St. Simons Island, Jekyll Island, St. Marys, Kingsland, Hinesville, Jesup, and all surrounding towns and cities.
Guardian is a licensed and insured company, and our home inspector, William Henning, is InterNACHI™ and ASHI® certified. Additionally, we promise to "look better" than our competitors. If you are looking for a home or mold inspector, look no further. Contact us today for a free estimate! #WeLookBetter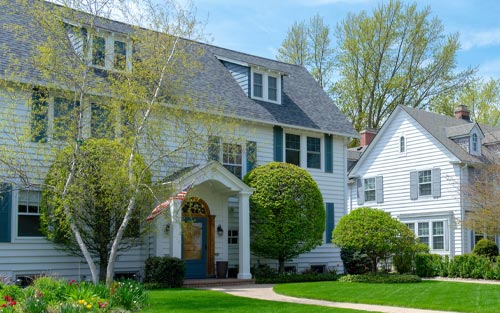 Inspections
Our home inspections come with a next-day home inspection report that provides a detailed analysis of the entire home from foundation to roof. Guardian's experience of over 25 years inspecting homes means you get a quality inspection. That is why we offer a FREE $10,000 Honor Guarantee on all home inspections!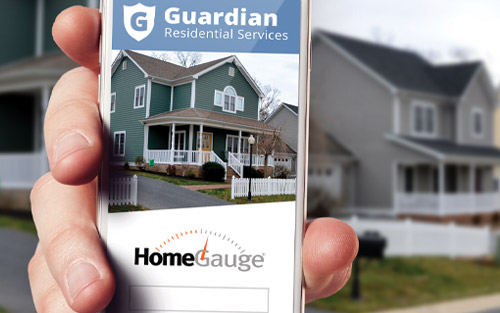 Reports
After each inspection, we provide a report with pictures on each area of the home. Building defects or maintenance issues are highlighted in your report. We want you to have the right information to make the best decision possible. Our reports are printed and offered electronically. Access them anytime, anywhere!
Why Choose Guardian?
Honest and Detailed Inspections
Professional, Friendly Service
100+ Images of Your Inspection
Next Day Delivery of Inspection Reports

InterNACHI™ and ASHI® Certified

Over 25 Years of Experience

Digital and Printed Copy of Reports

Experienced in Mold Detection and Testing

A Promise to "Look Better" than Competitors
We Inspect the Entire Home:

Roof
Inspection of the roofing structure (skylights & chimneys included).

Structure
Examination of how all systems work together from the foundation to the roof.

Exterior
Exterior surfaces & attached features (decks & balconies).

Interior
Visual & physical inspection of every accessible area of the house.

Electrical
Inspection of electrical panels.

Plumbing
Inspection of supply & drainage systems (water heating system included).

Gas Heating
Check for gas leaks & carbon monoxide.

HVAC
System's overall performance is evaluated.

Landscape
We ensure water is draining away from the home and that bushes and trees are not encroaching on the house.

Fireplace
Inspected for potential hazards (gas leaks included).

Garage
We ensure your garage doors operate properly so that small children and pets are not in danger of the door closing on them.

Insulation
Inspection of insulation materials & ventilatIon systems.
Our St. Simons Island Home Inspector, William (Bill) Henning, is a Certified Master Home Inspector serving the Saint Simons Island area for over 25 years! #WeLookBetter
New Home Inspections
We find defects in 100% of the new homes we inspect! Most new-home builds come with a 1-year warranty, so, don't forget to get a home inspection 🔎 on the 11th month. ✔️ Save potentially thousands of dollars on future repairs
Commercial Inspections
Are you buying a new business with a pre-existing commercial location? Or maybe you're starting a new business and buying a property with an office or building. If so, we highly recommend getting an inspection. We ❤️ commercial inspections!
We Inspect Mobile Homes
Many people don't know this but we also inspect mobile homes, trailers, and/or modular homes as well. 🔎🏠 Contact us to get your home inspection! Call 912-223-3012.
5 Year Home Inspections
Why should you get a home inspection every 5 years? Because a simple issue, such as a leaky faucet, can turn into a full-on flood 💦 if left to worsen. Getting a regular home inspection 🔎🏠 can help uncover costly home issues before they have a chance to grow and turn into thousands of dollars worth of damage!
Robert Guido
August 10, 2023
A great professional.
Very detailed. Those areas not inspected were properly noted. Inspector was available to discuss and explain the report. Slightly higher in cost compared with other companies, BUT WORTH IT.
I can't say enough good things about the service we received. Our inspector was prompt, professional, answered all our questions, and made us aware of all the items he would be putting in our 11 month home inspection report. Also the report was sent to us the next day with pictures and easy to understanding explanations of issues that were discovered. It was a very good experience and I highly recommend them for home inspections.
Kathy Poulin
April 10, 2022
Bill was awesome. He was on time for our appointment, friendly and professional. He took time to explain what he found and I never felt like an inept homeowner. Best inspector ever!
Gail Bender
July 22, 2021
Excellent work ethic! I was all set to buy a house and after Bill's inspection, I discovered I would have bought a money pit. So thankful he saved me from that. Even with my background in real estate, I would never have seen the things he found as a result of his inspection. I highly recommend him!!
Ryan Moffa
October 12, 2020
Bill was a pleasure to deal with. His inspection report was prompt and thorough. After closing, I had a question about an issue and he came out and personally dealt with it. A++
Monday - Friday: 7 am - 7 pm
Saturday: By appointment
Sunday: Closed
#WeLookBetter
3-4 Hour Inspection Average
$10,000 Honor Guarantee
Licensed & Insured
InterNACHI™ & ASHI® Certified
25+ Years Experience
100+ Images per Report
Next Day Delivery of Reports
Guardian
PO Box 20244
St. Simons Island, GA 31522
With over 25 years of experience inspection homes, you can count on Guardian Home & Mold Inspections. We provide professional, affordable home (and mold) inspections for the following: Brunswick, St. Simons Island, Jekyll Island, St. Marys, Kingsland, Hinesville, Jesup, and all surrounding towns and cities. #WeLookBetter