Serving St. Simons Island & Beyond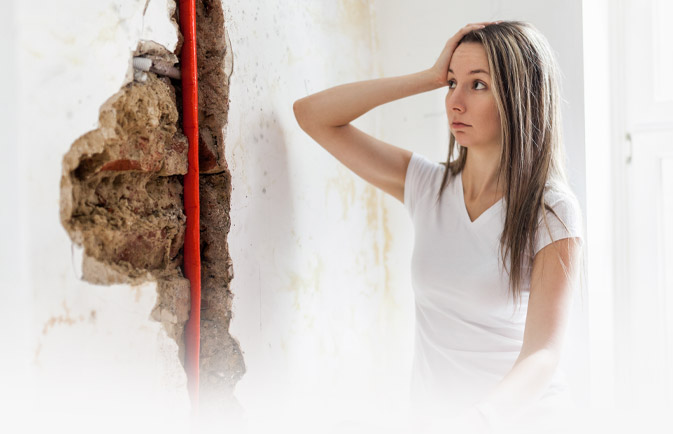 Offering mold inspections for St. Simons Island, Jekyll Island, Brunswick, and all surrounding areas. #WeLookBetter
Mold is the single greatest problem affecting the quality of indoor air. Sick Building Syndrome and Building Related Illness are often due to mold. Water intrusion, coupled with an elevated temperature and a food source create the environment for molds to propagate rapidly. Floods, sewer back-ups, or the presence of bird droppings, domestic or wild animal wastes increase the likelihood that bacteria is involved.
Guardian Home and Mold Inspections performs detailed mold inspections of buildings, both occupied and unoccupied, and HVAC systems, searching for evidence of mold or bacteria that may adversely affect building occupants, including office and industrial workers. Our mold inspections are thorough and include the building's air handlers, air intakes, exhausts, filters, ductwork, building drainage, sump systems, window wells, wall interiors, false floors, crawl spaces, attics and rooftops. We can identify the quantities and types of mold and bacteria.
Many companies provide mold testing/sampling  – what sets Guardian apart is the ability to interpret results clearly and accurately access the risk to occupants, develop remediation plans, oversee remediation work, conduct final inspections and testing/sampling, and act as expert witness in the event of litigation. Our clients use the information we provide them to determine the cost and plan for remediation, and to resolve mold and flood claims.
Why a Guardian Mold Inspection?
Certified & Experienced
Our inspector, William Henning, is InterNACHI™ and ASHI® Certified; he's inspected thousands of homes, over 25 years worth, and is a Certified Master Home Inspector. You can rest assured, you are getting the best in the business! #WeLookBetter
Next Day, Accessible Reports
You'll get a comprehensive, detailed report of your mold inspection within 24 hours of the inspection. Images will be present throughout the report. Additionally, we provide a hard copy of your mold report and you have the ability to access it online, anytime!
$10,000 Honor Guarantee
At Guardian, we offer a simple, no fine print guarantee. We're not satisfied unless you are. Attend the inspection and if for any reason you're not satisfied with the quality of the mold inspection, tell us before receiving your report and we'll make it right, or you don't pay the mold inspection fee! Click here to view more.
Fast & Reliable
Our inspection process usually takes between 3-4 hours. We then provide an inspection report, within 24 hours of the inspection. Afterwards, we reach out to you and answer any questions you may have about the inspection or your report. At Guardian, our promise is to "look better" than our competition.
Monday - Friday: 7 am - 7 pm
Saturday: By appointment
Sunday: Closed
#WeLookBetter
3-4 Hour Inspection Average
$10,000 Honor Guarantee
Licensed & Insured
InterNACHI™ & ASHI® Certified
25+ Years Experience
100+ Images per Report
Next Day Delivery of Reports
Guardian
PO Box 20244
St. Simons Island, GA 31522
With over 25 years of experience inspection homes, you can count on Guardian Home & Mold Inspections. We provide professional, affordable home (and mold) inspections for the following: Brunswick, St. Simons Island, Jekyll Island, St. Marys, Kingsland, Hinesville, Jesup, and all surrounding towns and cities. #WeLookBetter